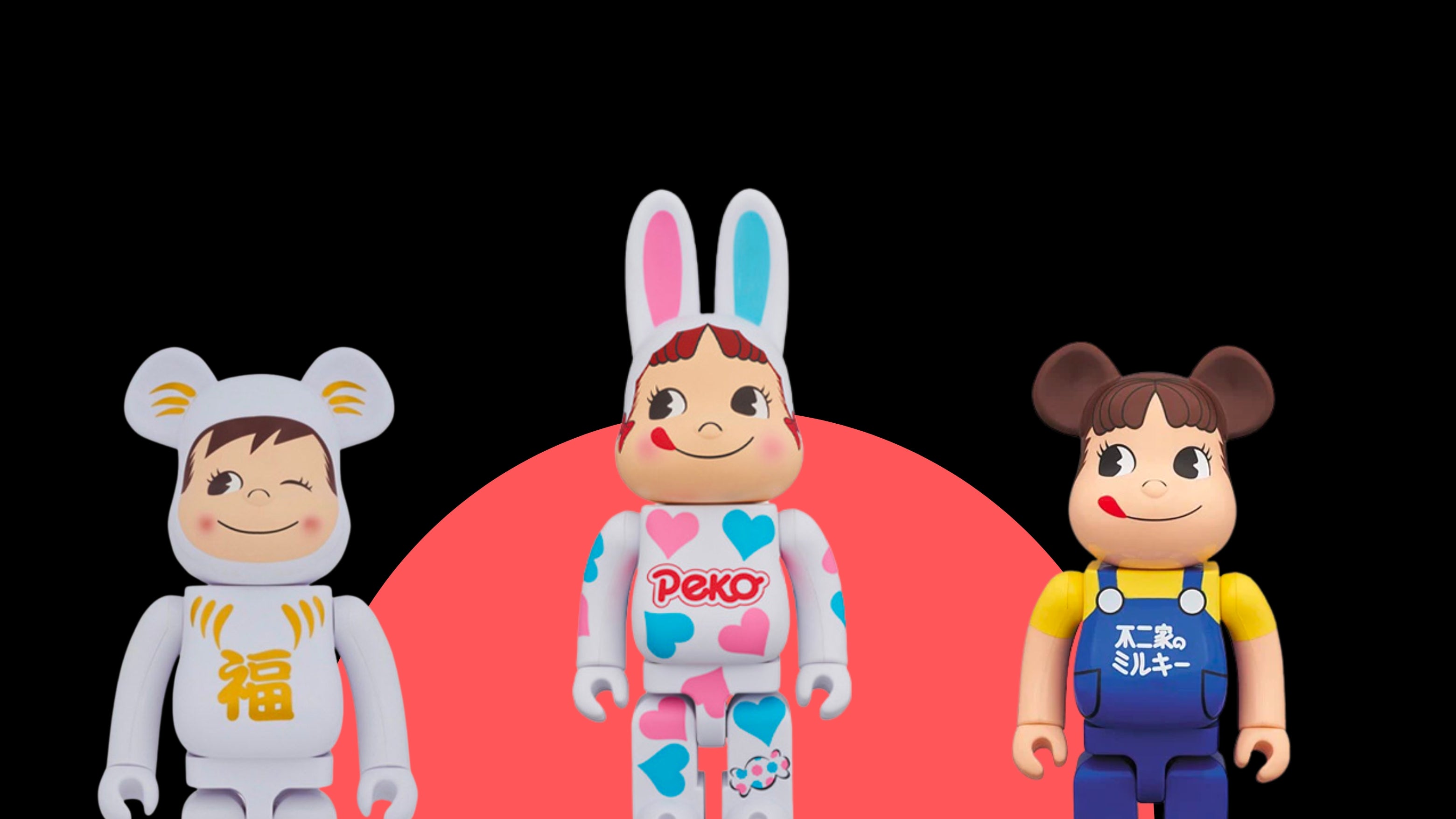 Peko Chan
Look familiar? Well, you've probably seen this mascot embellishing the packaging of several Japanese sweets! Peko Chan is an iconic mascot of Fujiya, a Japanese manufacturer of cakes and confectionery items, making her debut in 1951 when the famous Milky brand soft milk candies was established. Did you know that her name makes reference to the Japanese onomatopoeia "peko peko" - the sound an empty stomach emits? On that note, for those fascinated by urban legends, a disturbing but intriguing one revolving around Peko Chan does exist! 
Aside from that, Peko Chan has a very sweet, innocent demeanour, emulated through her chubby cheeks, pigtails and bright smile adorning her face. This collectible is suited for greeting your guests as they enter your home and might even evoke a sense of nostalgia for those who grew up eating Milky candies!
Shop Now

All of them come with a Japan shipping label, each bearbrick will also have a QR code label that can be scanned to verify authencity.
We are unable to accomodate returns/exchanges unless they are due to physical defects.
We've collaborated with Atome, whereby instead of paying the full amount for your purchase today, you just pay 1/3, with the rest to be spread out over the next 2 months.