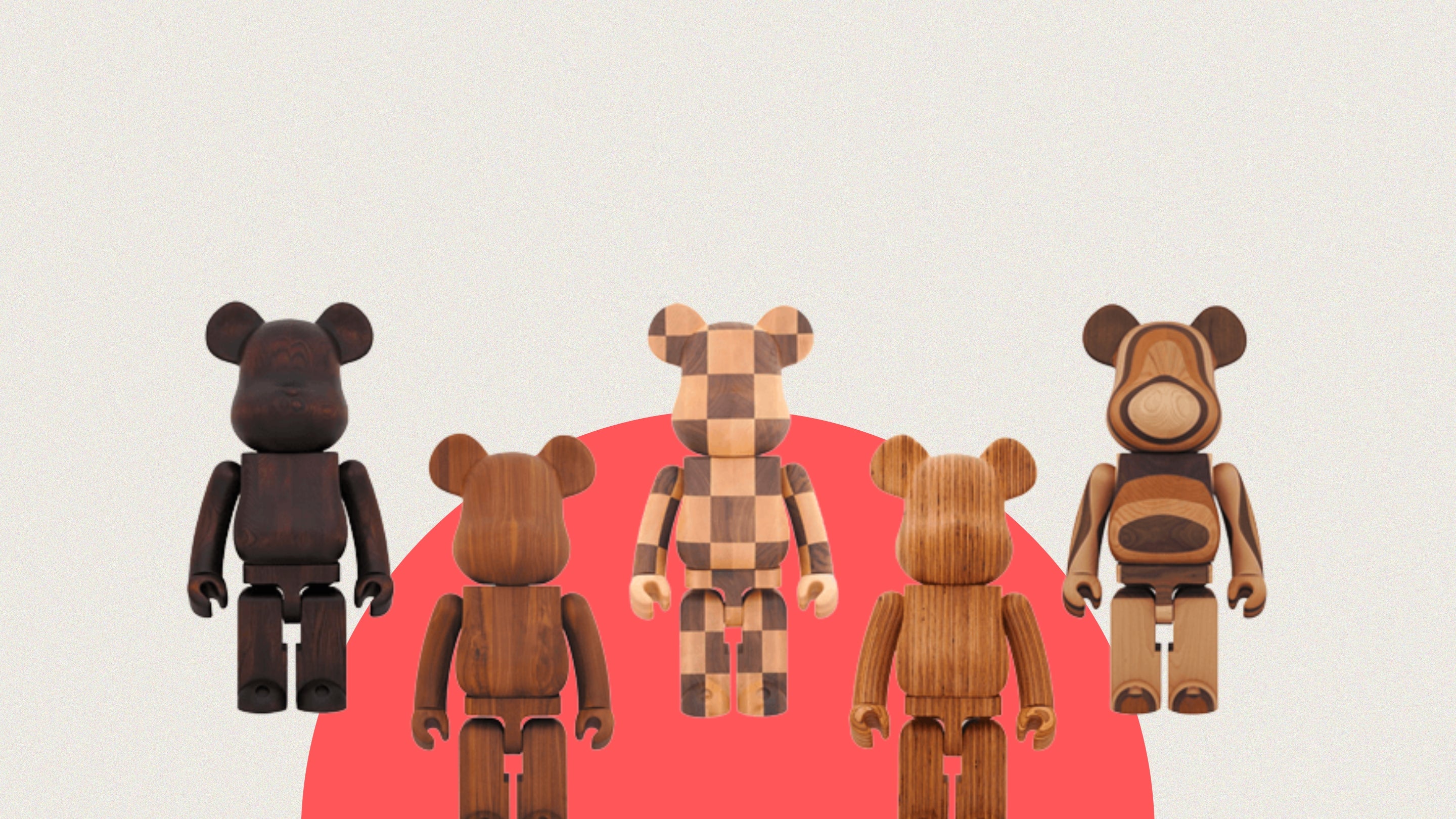 Karimoku
Karimoku Bearbrick Figures are a special edition collectible series produced by the collaboration between Medicom Toy and Karimoku, a Japanese wooden furniture company. The figures are designed in the iconic Bearbrick style, featuring a bear-like form with movable arms, legs, and head. Karimoku brings its traditional woodworking techniques and design aesthetic to these figures, resulting in unique and highly collectible items.
The Karimoku Bearbrick Figures are available in various sizes, including the popular 100%, 400%, and 1000% sizes. Each figure is produced in limited quantities, making them highly collectible and sought after by Bearbrick and Karimoku enthusiasts. The collaboration has produced several unique and highly collectible figures, including the Karimoku x Bearbrick 400% and the Karimoku Bearbrick 1000%, which is a supersized version of the iconic Bearbrick design.
The Karimoku Bearbrick Figures are a testament to the craftsmanship and design aesthetic of Karimoku and the iconic design of Bearbrick. These collaborations have resulted in collectibles that blend traditional woodworking techniques with modern toy design, creating a unique and highly desirable style that appeals to both toy and furniture enthusiasts.
The Karimoku Bearbrick Figures are made of high-quality wooden materials, such as cherry, maple, or walnut, and are crafted using Karimoku's traditional woodworking techniques. These methods ensure that each figure is unique, with natural variations in the wood grain and color that make each one a work of art. The figures are often finished with a clear coating that enhances the natural beauty of the wood and protects it from wear and tear.
All of them come with a Japan shipping label, each bearbrick will also have a QR code label that can be scanned to verify authencity.
We are unable to accomodate returns/exchanges unless they are due to physical defects.
We've collaborated with Atome, whereby instead of paying the full amount for your purchase today, you just pay 1/3, with the rest to be spread out over the next 2 months.